First tests of the Aeroclipper were done in the Indian Ocean in February 2005 and January 2006. These tests show that the system is well able to give reliable and interesting measurements of the variability of the surface parameters.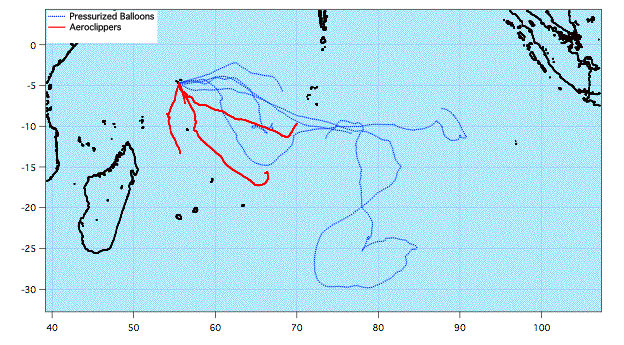 Trajectories of pressurized balloons (blue) and of Aeroclippers (red) for the test campaign of February 2005



Some problems linked to the mechanics of the system (distributions of the gondolas along the guide rope) and to the robustness of the tetrahedral balloon have been identified during these two test campaigns and are now addressed.
For the Vasco campaign in 2007, there is a new balloon (profiled balloon) and the distribution of the gondolas has been changed.